Hi! I'm so glad you've stopped by my kitchen.
I have lots of recipes that I've collected over the years
from family, friends, newspapers and old cookbooks.
There's also a few other helpful links that might come in handy
like my cooking remedies and emergency substitutions.

You can also visit my Retreat where I go to relax and have some fun!
Or, stop by A L Creations and check out what I've created
with some of the many PSP tutorials that are on the Web.
I hope you enjoy your stay and find a recipe
or two that you'll love making as much as I do.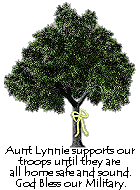 If you would like a Yellow Ribbon tree to show your support too,
just click on it and you will be taken to Nancze's site.

~Menu~
Cooking Remedies Emergency Substitutions

Thanks so much Edwin, I love the award :)
Please visit Edwin's site by clicking below.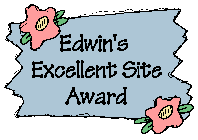 Please click on the image below to view my Memorial Quilt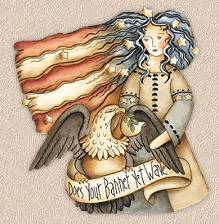 Please click on the graphic below once a day
to make your FREE donation to help fight world hunger.


Click below for some other great cooking sites to check out :)



Please return soon.
And don't forget to sign my guestbook so I'll know you were here!
If the above Guestbook doesn't work, please try this one

You are welcomed friend #

[Recipes] [Holiday Recipes] [Egyptian Recipes]
[Cooking Remedies] [Emergency Substitutions] [The "Basic Four"]
[Links] [Awards] [Banner Exchange] [Web Rings]
[My Retreat] [A L Creations] [Friendship Quilt]
Thanks for stopping by my kitchen :)

Signature courtesy of House Mouse Signatures
This site created and maintained by Aunt Lynnie Last updated 03/10/03